Volume: 13 Issue: 2 - August 2023
Show Abstracts | << Back
1.
Full Issue

Pages I - II


DOWNLOAD

---

RESEARCH ARTICLE
2.
Which Material Should Be Used for Mast Cell Evaluation in Gastric Cancer: Endoscopic Material or Resection Material?
Yasemen Adali, Kenan Binnetoğlu, Hatice Beşeren, Hasan Çantay, Turgut Anuk, Tülay Diken Allahverdi, Barlas Sülü, Dogan Gönüllü
doi: 10.5505/kjms.2023.93709 Pages 109 - 113


---

3.
Determination of Mental Health Status of Nurses Caring for Patients With COVID-19
Hanımgül Dokumacı, Olcay Çam
doi: 10.5505/kjms.2023.53138 Pages 114 - 124


---

4.
Evaluation of the Effectiveness of Intercostal Nerve Block for Pain Management in Patients with Traumatic Rib Fractures
Güntuğ Batıhan
doi: 10.5505/kjms.2023.21548 Pages 125 - 128


---

5.
Medical Education During the COVID-19 Pandemic: Habits, Computer Skills, Internet Use Disorder, and Success
Elif Kervancıoğlu Demirci, Gülnaz Kervancıoğlu, Salih Çayır, Eren Kervancıoğlu, Ertan Sarıdoğan
doi: 10.5505/kjms.2023.78614 Pages 129 - 138


---

6.
A Retrospective Analysis of Renal Transplantation Patients: A Single Center Experience
Tamer Selen, Ebru Gök Oğuz, Gülay Ulusal Okyay, Hatice Şahin, Elif Kahraman Güner, Fatma Ayerden Ebinç, Kadir Gökhan Atılgan, Mehmet Deniz Aylı
doi: 10.5505/kjms.2023.54765 Pages 139 - 143


---

7.
The Effect of Glomerular Filtration Rate and Troponin on the Prognosis of Patients with COVID-19
Dilek Vural Keleş, Oya Güven
doi: 10.5505/kjms.2023.62333 Pages 144 - 148


---

8.
Vitamin D, Vitamin B12 and Ferritin Levels in Children Presenting with Malnutrition Complaints
Veysel Tahiroğlu, Engin Turan
doi: 10.5505/kjms.2023.99896 Pages 149 - 154


---

9.
The Effect of Vaccination on Biochemical and Inflammatory Markers in Hospitalized COVID-19 Patients
Pelin Pınar Deniz, İsmail Hanta, Pelin Duru Çetinkaya, Orhan Altınöz, Yeşim Tasova, Burak Mete
doi: 10.5505/kjms.2023.36024 Pages 155 - 159


---

10.
Is the Success and Safety of Retrograde Intrarenal Surgery Related to the Opacity Status of Kidney Stones? A Critical Evaluation
Ümit Yıldırım, Mehmet Ezer, Mehmet Uslu, Rasim Güzel, Kemal Sarıca
doi: 10.5505/kjms.2023.59837 Pages 160 - 165


---

11.
Assessment of the Relationship Between Serum Albumin to Creatinine Ratio and Long-Term Mortality in Patients with ST-Segment Elevation Myocardial Infarction
İnanç Artaç, Timor Omar, Muammer Karakayalı, Doğan Iliş, Öztürk Demir, Mehmet Hakan Şahin, Yavuz Karabağ, İbrahim Rencüzoğulları
doi: 10.5505/kjms.2023.04207 Pages 166 - 172


---

12.
The White Blood Cell Count to Mean Platelet Volume Ratio (WMR) is Associated With Syntax Score in Patients With ST-Segment Elevation Myocardial Infarction
Muammer Karakayalı, Timor Omar, Inanç Artaç, Ibrahim Rencüzoğulları, Yavuz Karabağ, Şerif Hamideyin, Mehmet Altunova
doi: 10.5505/kjms.2023.98512 Pages 173 - 178


---

13.
Evaluation of Ventricular Repolarization Markers and Fragmented QRS in Patients with Bipolar Disorder
ibrahim Yağcı, Ali Inaltekin, Muammer Karakayalı
doi: 10.5505/kjms.2023.34538 Pages 179 - 184


---

14.
Methods of Coping With Psychological Pain and Stress in Antisocial Personality Disorder
Burcu Sırlıer Emir, Sevler Yıldız, Aslı Kazğan Kılıçaslan, Şeyma Sehlikoğlu, Osman Kurt, Kerim Uğur
doi: 10.5505/kjms.2023.67760 Pages 185 - 191


---

15.
The Role of Parenchymal Thickness in Predicting the Amount of Bleeding During Percutaneous Nephrolithotomy
Mehmet Uslu, Ümit Yıldırım, Mehmet Ezer, İsmet Bilger Erihan, Bumin Örs
doi: 10.5505/kjms.2023.55088 Pages 192 - 196


---

16.
Multicenter Research of the Molecular Epidemiology of Carbapenem-Resistant Acinetobacter baumannii Infections
Ayşe Karacalı Tunç, Togrul Nagiyev, Tülay Kandemir, Melda Meral Ocal, Fatih Köksal
doi: 10.5505/kjms.2023.10692 Pages 197 - 205


---

CASE REPORT OR CASE SERIES
17.
Clinical Case Hidden in Young Patient is Ischemic Stroke
Mustafa Alpaslan
doi: 10.5505/kjms.2023.48265 Pages 206 - 208


---

REVIEW
18.
Regional Anesthesia in Ophthalmic Surgery
Ahmet Şen, Tuğçehan Sezer Akman
doi: 10.5505/kjms.2023.23427 Pages 209 - 214


---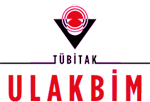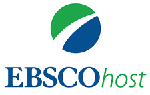 This work is licensed under a Creative Commons Attribution-NonCommercial-NoDerivatives 4.0 International License..

Kafkas University Faculty of Medicine Dean of Kafkas Medical Sciences Journal Editor
Kars, Turkey
Go To Top