Volume: 10 Issue: 2 - Ağustos 2020
Show Abstracts | << Back
FULL JOURNAL
1.
Full Issue

Pages I - II


DOWNLOAD

---

RESEARCH ARTICLE
2.
Retrospective Research on Maisonneuve Fractures Which Were Applied to Our Hospital: Is There Difference Between Intracompartmental Pressures?
Kadri Yıldız, Mehmet Fatih Turalıoğlu
doi: 10.5505/kjms.2020.82687 Pages 68 - 73


---

3.
Sociodemographic Pattern of Suicide and Attempted Suicide Cases in Ardahan Province in 2013-2016
Berkhan Topaktaş, Cihad Dündar, Zeynep Çağlayan
doi: 10.5505/kjms.2020.37791 Pages 74 - 80


---

4.
Determination of the Attitudes of the Gender Roles of Women Applied to the Gynecology Polyclinic Center of Health Research and Application of Kafkas University
Gönül Gökçay, Doğan Akça
doi: 10.5505/kjms.2020.30075 Pages 81 - 90


---

5.
Comparison of Measurements Made According to Anatomical and Proximal Femoral Axis in Terms of Femoral Collodiaphyseal Angle and Femoral Head Horizontal Offset
Burhan Yarar, Mehmet Ali Malas
doi: 10.5505/kjms.2020.90277 Pages 91 - 98


---

6.
Analysis of Patients in the Geriatric Population Between Ages 80 and 100 Years Admitted to and Treated in a Thoracic Surgery Clinic: 5 years' Experience
İbrahim Ethem Özsoy, Mehmet Akif Tezcan
doi: 10.5505/kjms.2020.83723 Pages 99 - 103


---

7.
How Compatible are Hysterectomy Pathology Results with Endometrial Biopsy in Abnormal Uterine Bleeding Women?
Gökçe Turan, Pınar Yalçın Bahat, Berna Aslan Çetin, Nura Fitnat Topbaş Selçuki
doi: 10.5505/kjms.2020.80148 Pages 104 - 109


---

8.
Relationship Between Ischemic Modified Albumin (IMA) and Chronic Hepatitis B
Neslihan Çelik, Cemile Biçer, Ayşe Çarlıoğlu, Onur Çelik, Salim Neşelioğlu
doi: 10.5505/kjms.2020.29577 Pages 110 - 115


---

9.
Determination of Midwives' Opinions as to Spirituality and Spiritual Care: the Case of Kars Province
Rukiye Türk
doi: 10.5505/kjms.2020.51196 Pages 116 - 121


---

10.
Cytokeratin-19 and Galectin-3 Expression in Benign and Malignant Epithelial Tumors and Nonneoplastic Lesions of Thyroid
Mahi Balcı, Selda Seçkin
doi: 10.5505/kjms.2020.59862 Pages 122 - 130


---

11.
Evaluation of the Effect of Pregnancy Anemia on Perinatal Results
Kazım Uçkan, İzzet Çeleğen, Taner Uçkan
doi: 10.5505/kjms.2020.03206 Pages 131 - 135


---

12.
Comparison of Eating Attitudes and Behaviors and Body Mass Index Changes in Patients Who Had Undergone Sleeve Gastrectomy
Şükran Yıldız, Emel Alphan, Nazlı Batar
doi: 10.5505/kjms.2020.98958 Pages 136 - 144


---

13.
Comparison of Critical Organ Doses According to Planning Technique Used in Adjuvant Radiotherapy in Gastric Cancer
Alaettin Arslan, Burak Şengül
doi: 10.5505/kjms.2020.60934 Pages 145 - 151


---

CASE REPORT OR CASE SERIES
14.
Meningitis Due to Multiple Gram-negative Bacilli: A Report of Two Cases and the Literature Review
Filiz Orak, Recep Eken, Kutsal Devrim Seçinti, Kasım Zafer Yüksel
doi: 10.5505/kjms.2020.75418 Pages 152 - 156


---

15.
Mesenteric Venous Thrombosis: Three Consecutive Cases
Deniz Fındık, Aylin Hasanefendioğlu Bayrak, Doğan Gönüllü
doi: 10.5505/kjms.2020.37801 Pages 157 - 160


---

REVIEW
16.
Morphology and Functions of Telocytes
Özlem Deli&775;baş, Serpil Ünver Saraydın
doi: 10.5505/kjms.2020.25986 Pages 161 - 170


---

LETTER TO THE EDITOR
17.
Recent Studies on Optical Coherence Tomography Findings in Psychiatric Disorders: 2018 Data
Mehmet Hamdi Örüm
doi: 10.5505/kjms.2020.42204 Pages 171 - 172


---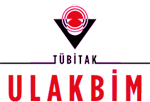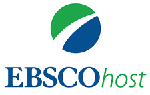 This work is licensed under a Creative Commons Attribution-NonCommercial-NoDerivatives 4.0 International License..

Kafkas University Faculty of Medicine Dean of Kafkas Medical Sciences Journal Editor
Kars, Turkey
Go To Top